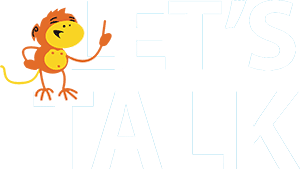 We serve as a seasoned, outsourced marketing team for companies looking to ramp up sales and launch new products. Our barrel is full of talent and creative arms ready to prove we don't just monkey around!
WORK: OUR CLIENTS ARE HAPPY CHAPPIES.
INSIGHTS: KNOWLEDGE IS POWER.
Inside The Mind Of The King Monkey Himself
December is here, which means we're giving the eight-count to 2017 as 2018 waits in the wings to make its appearance. It also means that all forms of media are engaging in year-end retrospectives of sorts—from the year in politics and celebrities who've left us, to...
December is here, which means we're giving the eight-count to 2017 as 2018 waits in the wings to make its appearance. It also means that all forms of media are engaging in year-end retrospectives of sorts—from the year in politics and celebrities who've left us, to...
The fall and winter holidays are upon us—and all the shopping, get-togethers with friends and family, and upset to our normal routines can be enough to bump our stress levels into the stratosphere as we make our way through the season. Maintaining year-round healthy...
Do the holidays have your office, your team, or even you distracted? Has your post-Thanksgiving "hangover" morphed into a full-blown malaise as you enter the stretch run for what remains of 2017? It's easy, quite common, and completely understandable for you and/or...
Thanksgiving is a perfect time to step back and take a moment to say "thanks" to all the people in your life who make what you have, what you enjoy, what you love, and what you look forward to possible each and every day. Here are Barrel O'Monkeyz, like most...
The "devil is in the details" is a centuries-old saying that refers to how something might seem simple at a first glance but ends up taking more time and effort to complete than first expected. Now, I may be going out on a limb here (what else would you expect from a...
For any business, big or small, sending out an invoice should be a delightful experience—the crowning culmination of all the hard work that generated a slew of billable hours resulting in said invoice, the glorious banana treat the end of a long day's, week's, or...
Keeping with the theme of planning now that summer has "officially" turned to fall, I thought it would be interesting to take a peek at some aspects of building a website. It seems that (and I kid you not) as recently as 2015 more than half of all small businesses did...
It occurred to me the other night as I was walking some friends who were over for dinner out to their awaiting Uber ride that summer is winding down. There was a little nip to the air and a shortness to the day that wasn't there just a few weeks ago. Of course, this...
With just days to go in Mobile Edge's CORE Gaming Backpack kickstarter (the campaign ends at 4:55 am EDT Friday, September 22, 2017), TIME IS RUNNING OUT to support this project and be among the first to get this award-winning backpack at an incredible discount off...
Attention all you biking enthusiasts, the future of the bicycle industry is coming to Las Vegas next week. It's time for the annual Interbike International Bicycle Exposition where the "bicycle industry gathers to celebrate, educate, and conduct the business of...
You've built your brand story on hard work, offering great products and services that make an emotional connection to your target audience, and the ability to consistently meet or exceed your customer's expectations. Mobile Edge CORE Gaming Backpack Name TWICE Award...
It's five years from. Like "Monkeyz Van Winkle" (Rip's better looking, simian forebear) you wake up from a long sleep. The world around you has changed. You've changed. Your business has changed. CORE GAMING BACKPACK KICKSTARTER The Ultimate Gift for Gamers, the...
WHO WE ARE
Barrel O' Monkeyz has the branding, digital marketing, social media, and website experience, knowledge, and creative chops to create custom strategies and innovative, scalable solutions that make good brands great. Our clients range from innovative extreme sports product launches, action sports venues and events, to sportswear companies and even beach volleyball clinics. They include Fortune 500 corporations and startups. Each seeks a creative, energetic, and nimble partner to help them move their brand needle forward. Barrel O' Monkeyz is that partner.
About Barrel O' Monkeyz
Founded in January 2009, Barrel O' Monkeyz (BOM) is the brainchild of marketing and product development guru Paul June, aka the "King Monkey." BOM is a full-service branding agency specializing in interactive digital media, product and brand design, social media, websites, and traditional marketing such as public relations, advertising, and research. He built Barrel O'Monkeyz as a top tier alternative to traditional brick-and-mortar agencies. Are you looking for . . .
Product development expertise (cradle to grave)?
Digital and traditional sports and active lifestyle channels expertise?
Worldly experience, from hands-on marketing and business development to the C-suite?
Entrepreneurial expertise and experience taking a successful start-up national?
Expertise on mergers & acquisitions?
A hard-working, dynamic, creative, fun-loving team that's on top of the latest digital marketing tends and technology?
A team with keen insight into the southern California and San Diego area marketplace?
Barrel O' Monkeyz furnishes industry experts, creative ideation, and a cost effective agency structure for all of your needs.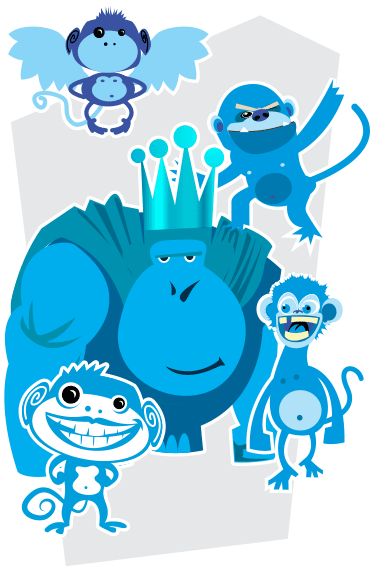 THE BARREL O' MONKEYZ TEAM
WE TELL THE STORY OF YOUR BRAND
As marketing experts, Barrel O'Monkeyz understands the value of great ideas and creative execution. Success comes from being able to tell a great story . . . and we look forward to helping create your amazing story and position you for strategy and growth.
Who is your audience?
What do you have to offer them?
What are you trying to say?
How can you tell your story most effectively . . . and where?
How will you know your story is being heard?
Through our digital and social media audit, competitive analysis, and custom-built interactive strategies, we work hand-in-hand to help elevate the socialization of your brand. We make you more visible and socially digital.
Our Approach
Research, Analysis, Goals & Objectives Strategies & Tactics Integration & Set-Up Deployment, Execution & Management Measurement & Adjustments . . . Redeployment!
READY TO ENTER THE BARREL?
Contact Barrel O' Monkeyz Today
Barrel O' Monkeyz
Tools of Internet Domination