OUR SERVICES.
We serve as a seasoned, outsourced marketing team for companies looking to ramp up sales and launch new products. Our barrel is full of talent and creative arms ready to prove we don't just monkey around!
WORK: OUR CLIENTS ARE HAPPY CHAPPIES.
INSIGHTS: KNOWLEDGE IS POWER.
We don't get far in life without a plan—some sort of roadmap to guide us from point A to point B and beyond. Sure, we might be able to get by in some areas of our lives without a plan—and I'm all for spontaneity—but, eventually, lacking a plan or a roadmap for the way...
Christmas, Hanukah, New Year's, and various other end of year Holidays are just about here. It's a time for gift-giving, reflection, and being grateful. Was 2016 all you wanted it to be? Did you get as much out of it as you put into it? Given what you know now, what...
Looking for unique gifts for all the little monkeys on your list? Then look no further, the 2016 edition of the Barrel O'Monkeyz holiday gift giving guide is finally here—and it may be just what you need to find that special something for that special someone on your...
Has it really been a month already since the 2016 elections? Whether you were shocked, awed, or elated, chances are you're still getting used to the idea that in less than 45 days, we will have a new president. It's a testament to this country and the principles upon...
With arguably one of the most contentious presidential elections in recent memory just passed and its aftermath still unfolding, Thanksgiving, and the rapidly approaching frenzy of Christmas, Hanukkah, and assorted other December holidays, it's amazing that anybody...
Emmy award-winning producer Neil Mandt of MANDT VR shared his views on the state of the emerging field of virtual reality with a sold-out crowd of attendees at an event last week designed to emphasize on where and how content for virtual reality and augmented reality...
Open enrollment for health care insurance, whether you're getting benefits through an employer, a state program, or are self-funding, has never been an easy proposition—and adding the Affordable Care Act (aka "Obamacare" or "ACA") to the mix in recent years has not...
Star Trek's Holodeck still might be some years in the future, but the technology essential to power it is already in place: Advanced desktop displays with touch and motion accessories Immersive experiences such as VR/AR goggles VR/AR rooms and enclosures, such as...
It's a given that networking is critical to just about any kind of business success—and has been for as long as business has been around (and that's quite a long time). These days, though, networking consists of much more than traditional mixer events, tradeshows, or...
Whether your "With Her" or convinced we need to "Make America Great Again," or whether you're a "Yes" or a "No" vote on this or that, makes no difference to me. It's GO TIME for America, so stop monkeying around, get off your behind, and get out there and vote! This...
Star Trek's Holodeck still might be some years in the future, but the technology essential to power it is already in place: Advanced desktop displays with touch and motion accessories Immersive experiences such as VR/AR goggles VR/AR rooms and enclosures, such as...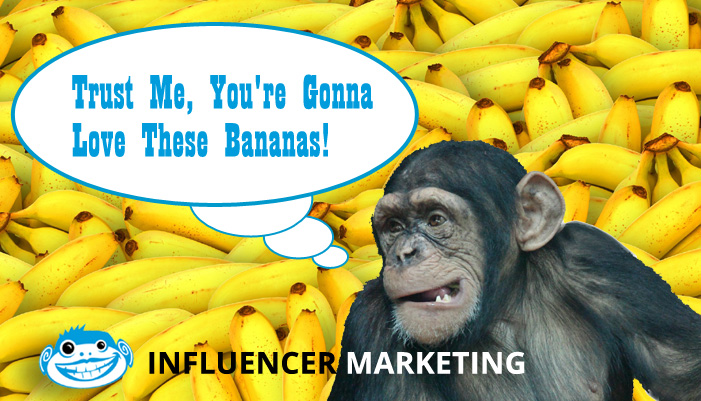 It's one thing to develop top-notch content, create an amazing website, or write a must-read book—all of which, admittedly, are difficult and noteworthy tasks. Business success, however, relies on much more than simply creating a great product. You must be able to...
WHO WE ARE
Barrel O' Monkeyz has the branding, digital marketing, social media, and website experience, knowledge, and creative chops to create custom strategies and innovative, scalable solutions that make good brands great. Our clients range from innovative extreme sports product launches, action sports venues and events, to sportswear companies and even beach volleyball clinics. They include Fortune 500 corporations and startups. Each seeks a creative, energetic, and nimble partner to help them move their brand needle forward. Barrel O' Monkeyz is that partner.
About Barrel O' Monkeyz
Founded in January 2009, Barrel O' Monkeyz (BOM) is the brainchild of marketing and product development guru Paul June, aka the "King Monkey." BOM is a full-service branding agency specializing in interactive digital media, product and brand design, social media, websites, and traditional marketing such as public relations, advertising, and research. He built Barrel O'Monkeyz as a top tier alternative to traditional brick-and-mortar agencies. Are you looking for . . .
Product development expertise (cradle to grave)?
Digital and traditional sports and active lifestyle channels expertise?
Worldly experience, from hands-on marketing and business development to the C-suite?
Entrepreneurial expertise and experience taking a successful start-up national?
Expertise on mergers & acquisitions?
A hard-working, dynamic, creative, fun-loving team that's on top of the latest digital marketing tends and technology?
A team with keen insight into the southern California and San Diego area marketplace?
Barrel O' Monkeyz furnishes industry experts, creative ideation, and a cost effective agency structure for all of your needs.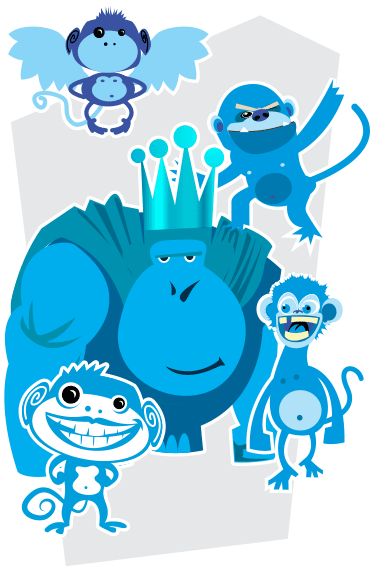 THE BARREL O' MONKEYZ TEAM
WE TELL THE STORY OF YOUR BRAND
As marketing experts, Barrel O'Monkeyz understands the value of great ideas and creative execution. Success comes from being able to tell a great story . . . and we look forward to helping create your amazing story and position you for strategy and growth.
Who is your audience?
What do you have to offer them?
What are you trying to say?
How can you tell your story most effectively . . . and where?
How will you know your story is being heard?
Through our digital and social media audit, competitive analysis, and custom-built interactive strategies, we work hand-in-hand to help elevate the socialization of your brand. We make you more visible and socially digital.
Our Approach
Research, Analysis, Goals & Objectives Strategies & Tactics Integration & Set-Up Deployment, Execution & Management Measurement & Adjustments . . . Redeployment!
READY TO ENTER THE BARREL?
Contact Barrel O' Monkeyz Today
Barrel O' Monkeyz