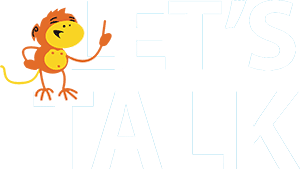 We serve as a seasoned, outsourced marketing team for companies looking to ramp up sales and launch new products. Our barrel is full of talent and creative arms ready to prove we don't just monkey around!
WORK: OUR CLIENTS ARE HAPPY CHAPPIES.
INSIGHTS: KNOWLEDGE IS POWER.
Inside The Mind Of The King Monkey Himself
For any business, big or small, sending out an invoice should be a delightful experience—the crowning culmination of all the hard work that generated a slew of billable hours resulting in said invoice, the glorious banana treat the end of a long day's, week's, or...
You've heard of crowdsourcing—using the Internet to amass support in the form of funding or information (hence the "crowd" part of the word). Now, with Thunderclap, you can engage in crowdspeaking—using the Internet to mass-share a single message or event by social...
BREAKING NEWS—Mobile Edge today announced a Kickstarter campaign to support production of the CORE Gaming Backpack, the first in its new lineup of gaming products. The CORE Gaming Backpack was designed, prototyped, and tested by gamers for gamers to provide easy...
Every now and then, I like to showcase some of the great work the Barrel O'Monkeyz team is doing for our clients. This happens to be one of those times—plus it represents an opportunity for you, my faithful Monkeyz blog readers, to get in on the ground floor of...
Hey everyone, King Monkey here, over at Barrel O' Monkeyz the whole Monkeyz crew wishes you a happy week as we approach hump day. Today is the beginning of August and we couldn't be more excited because that means only one week until the launch of our new Kickstarter...
There's a common saying that timing is everything. I tend to agree. After all, who am I to argue with a sage pop philosopher like Alanis Morissette who wrote about the irony of bad timing in her iconic hit "Ironic" in 1995. In it, she sings that "an old man turned...
In "Social Media: It's Time to Get Out There and Engage (Here's How…)," Paul June, aka the King Monkey, dispenses sage advice to readers of the 25th Anniversary issue of IN Hollywood Magazine, the Los Angeles magazine of entertainment, fashion, people, and lifestyles....
This week was time for the annual MLB All Star Game—a time for the American League and National League to showcase their best talent. Watching the game got me to wondering why companies—rank and file businesses—don't field their own all-star teams. Call me a crazy...
Happy Fourth of July, everyone! By now you've probably got plans for the weekend—maybe the beach, a cook out, a hike in the mountains, or some kind of get-together with family and friends before you top it all off with a fireworks extravaganza. Also by now, you and...
We entrepreneurs like to think we can do it all. It's what drives us. It's what makes us successful in the first place. It's what makes us think we can do more and have more . . . always. I'm sure you've heard the well-known story of the professor and his seemingly...
Father's Day is fast approaching. It's Sunday, June 18, for those of you who need a reminder. My daughters are growing like weeds. They amaze me every day with their words, their actions, the sibling rivalry and sibling bonds that are developing even at their young...
Memorial Day is in the rear-view mirror, which means summer weather is about to hit and vacation "season" soon will be in full swing, including for yours truly and the Monkeyz staff. It's an annual rite that's good for the body, mind, and spirit—and good for...
Looking back through the Monkeyz archives, I was shocked to see that I've never written a Memorial Day blog—shocked because Memorial Day aligns with a couple of my favorite of life's tenets: "gratitude" and "fortitude." Gratitude for those around us each and every day...
WHO WE ARE
Barrel O' Monkeyz has the branding, digital marketing, social media, and website experience, knowledge, and creative chops to create custom strategies and innovative, scalable solutions that make good brands great. Our clients range from innovative extreme sports product launches, action sports venues and events, to sportswear companies and even beach volleyball clinics. They include Fortune 500 corporations and startups. Each seeks a creative, energetic, and nimble partner to help them move their brand needle forward. Barrel O' Monkeyz is that partner.
About Barrel O' Monkeyz
Founded in January 2009, Barrel O' Monkeyz (BOM) is the brainchild of marketing and product development guru Paul June, aka the "King Monkey." BOM is a full-service branding agency specializing in interactive digital media, product and brand design, social media, websites, and traditional marketing such as public relations, advertising, and research. He built Barrel O'Monkeyz as a top tier alternative to traditional brick-and-mortar agencies. Are you looking for . . .
Product development expertise (cradle to grave)?
Digital and traditional sports and active lifestyle channels expertise?
Worldly experience, from hands-on marketing and business development to the C-suite?
Entrepreneurial expertise and experience taking a successful start-up national?
Expertise on mergers & acquisitions?
A hard-working, dynamic, creative, fun-loving team that's on top of the latest digital marketing tends and technology?
A team with keen insight into the southern California and San Diego area marketplace?
Barrel O' Monkeyz furnishes industry experts, creative ideation, and a cost effective agency structure for all of your needs.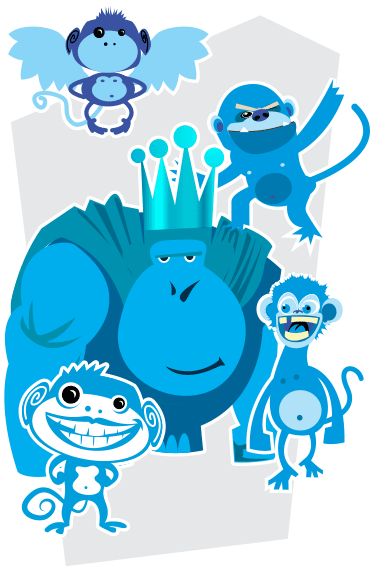 THE BARREL O' MONKEYZ TEAM
WE TELL THE STORY OF YOUR BRAND
As marketing experts, Barrel O'Monkeyz understands the value of great ideas and creative execution. Success comes from being able to tell a great story . . . and we look forward to helping create your amazing story and position you for strategy and growth.
Who is your audience?
What do you have to offer them?
What are you trying to say?
How can you tell your story most effectively . . . and where?
How will you know your story is being heard?
Through our digital and social media audit, competitive analysis, and custom-built interactive strategies, we work hand-in-hand to help elevate the socialization of your brand. We make you more visible and socially digital.
Our Approach
Research, Analysis, Goals & Objectives Strategies & Tactics Integration & Set-Up Deployment, Execution & Management Measurement & Adjustments . . . Redeployment!
READY TO ENTER THE BARREL?
Contact Barrel O' Monkeyz Today
Barrel O' Monkeyz
Tools of Internet Domination